Australian Jet Tours is the culmination of over 5O years experience in the Australian travel arena.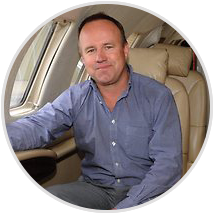 Mark Peart is an extremely experienced Aircraft Captain and businessman. Mark has flown both fixed wing and rotary aircraft over many years – in some of Australia's more remote regions, before basing himself in Queensland where he now runs a fleet of modern Citation jets. Mark prides himself on the service he provides and the local knowledge that he can share with you. His fleet of jets, based around Australia, are immaculately presented and offer all the first-class comforts you would expect.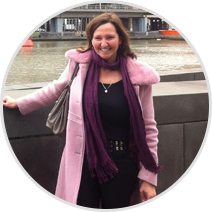 Julie Abbott has been a travel consultant and aircraft charter specialist for over 20 years and she would be delighted to assist you in planning your dream holiday "down under" "Just tell me what you would like to experience, and I will devise a bespoke tour for you and make all the arrangements for a seamless and happy, holiday of a lifetime"
At AJT we believe that your safety is paramount – that's why we train all our flight crew to the highest standard and operate to stringent CASA regulations. Pilots undergo regular recurrent training to maintain the highest level of safety for our guests. Additionally our aircraft are all immaculately presented and maintained within our own engineering facility. This gives us the assurance that our aircraft meet and exceed the safety standards expected by our guests.
Luxuriate in the 5 star feeling from the minute you board.
We personally scrutinise hotels and other facilities regularly to ensure that the highest possible service is provided to our clients – and our clients love that! We are proud to say that we experience a very high percentage of repeat business – our guests are keen to come back and see more and more – often bringing their friends, as they can be confident when recommending the experience of Australian Jet Tours.
AJT is proudly independent and 100% Australian owned and run. We would love to show you our beautiful country and treat you to some "Aussie hospitality" along the way. We passionately believe that your experience of the journey should be as wonderful as the destinations that you visit